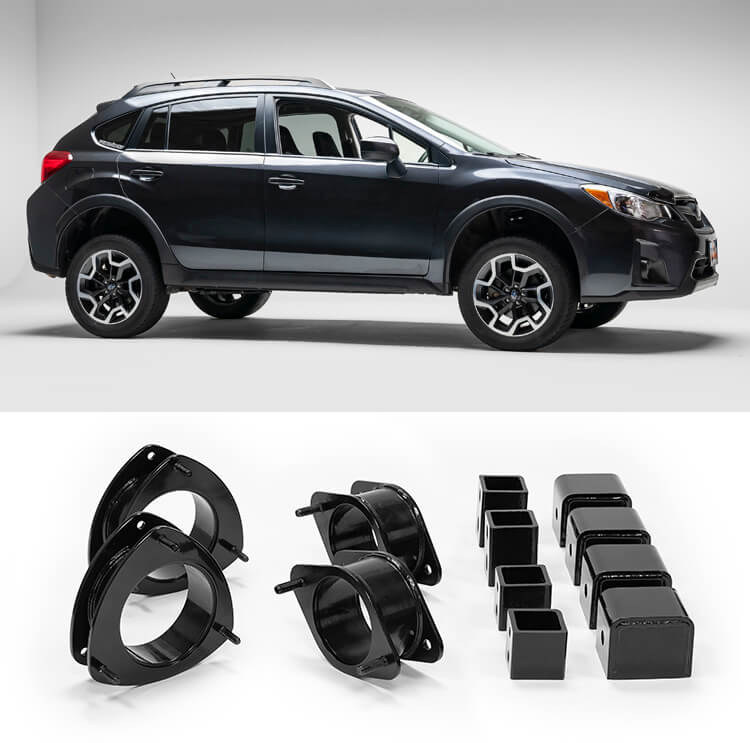 Introducing our newest addition to our suspension product line up! Our Subaru Crosstrek and Forester lift kits have been developed and road tested at our facility in Utah and are now currently available for only $299 as an introductory offer.
Improve your Subaru's look and clearance with these 2″ lift kits. These kits are great for those looking to add some clearance and height to their Subaru. With the ability to run a larger than factory tire size, the added ground clearance is perfect for those using their Subaru for adventure and exploring when the pavement ends.
Fitments currently available for pre-order for 2014-2017 Crosstrek and 2014-2018 Forester models with expected shipment by the end of September. Click below for more details.